I got this on eBay for $20 not too long ago. It has hall effect keyswitches (I believe). Unlike later hall effect keyswitches I have seen (like on that BUD keypad) these have circular stems and bind a little if you hit them far enough off axis. I will probably lube them later.
There is no visible wear on the keycaps. Coffee/beige & red: it looks pretty good.
Yes, those are tripleshots. Too bad the tripleshots are thin by comparison to the doubleshot keycaps. Luckily, I'm not picky, so I can enjoy them both.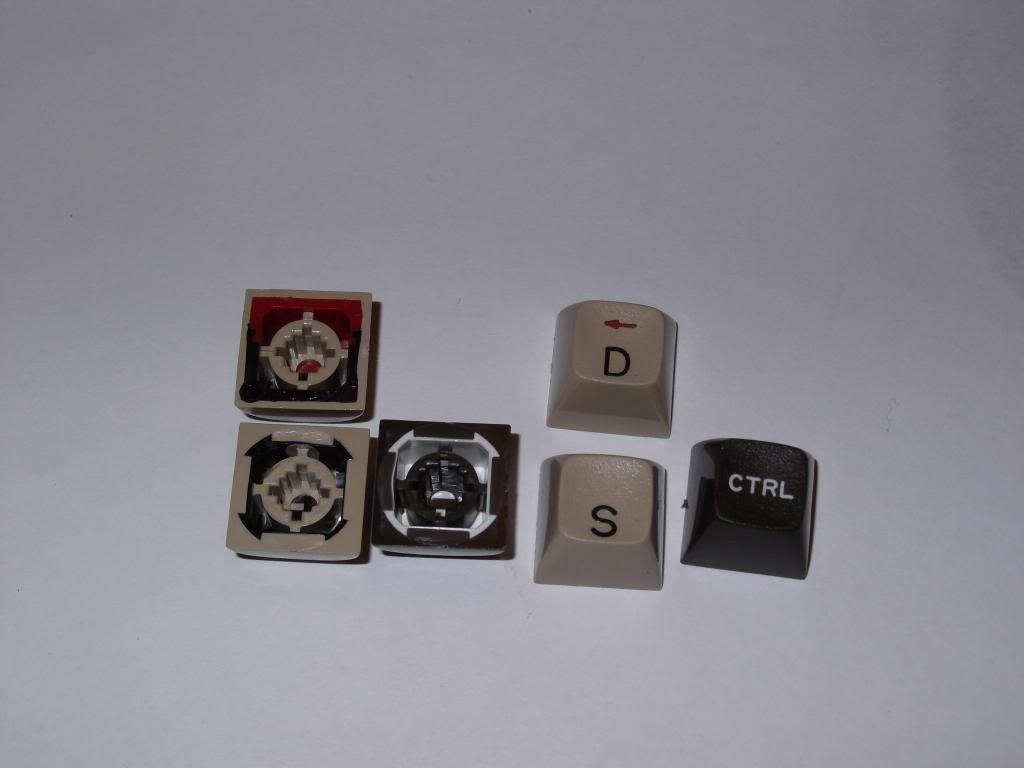 The spacebar has a stabilizer similar to costar, but the inserts appear to be attached pretty permanently to the spacebar. You can put the actual spacebar switch pretty much anywhere under the keycap.
The 2x "0" key an the tenkey has a dummy switch under it, The active and dummy switches have springs half the weight of a normal one so the net force is the same; nice!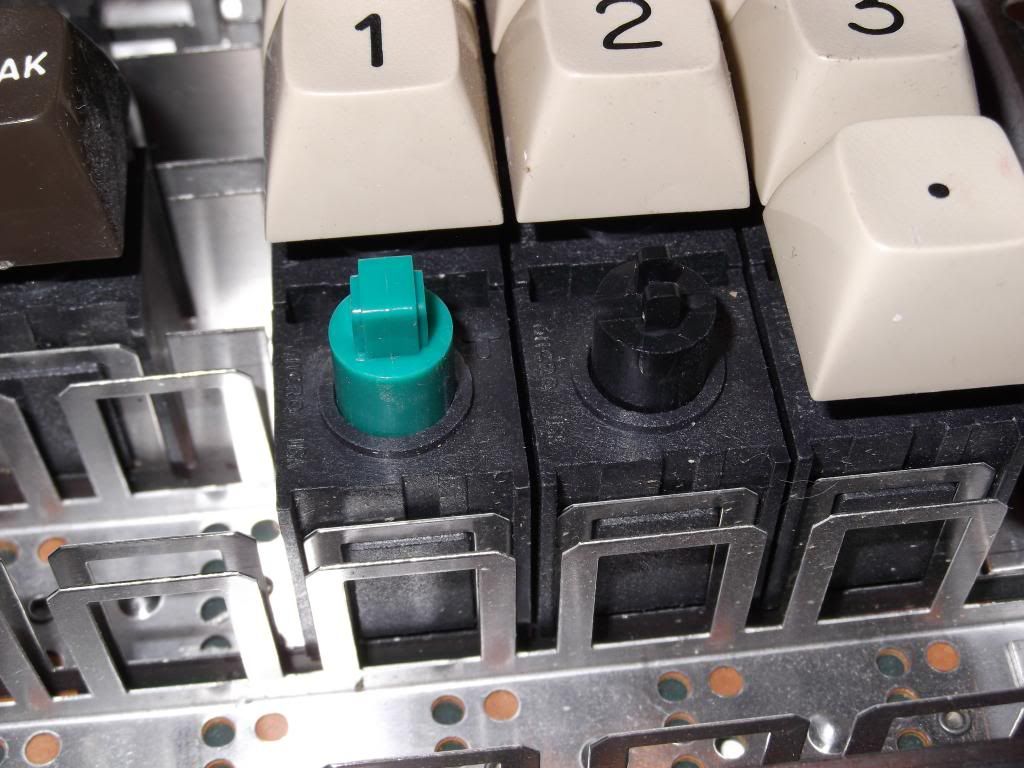 Here are all the keys with secondary labels laid out in a row. What sort of program has arrowkeys on ABCD ?
When I make the layout, I'll see about using these as shifted or function keys.
I didn't take any pictures of it as QWERTY before I tried laying it out in some sort of Dvorak, so here's a picture of the whole thing
Luckily, I saved the picture from the seller, so I at least know the layout:
Bytheway, that isn't a broken switch. It's actually a spare. I suppose it's for easy replacement if one fails. It is labelled differently on the PCB.
Date code is 77/16. This is actually my oldest keyboard, beating my IBM typewriter (Selectric II) by a few weeks.
There are spaces on the plate for different/alternate layouts. I will very likely replace the PCB or drill it or something. I think I will use this either for gaming or at work (with a QWERTY-like layout). I have tested all the switches (64 I believe) with an oscilloscope and they do work.
The housings do not have any markings on them that i can see. There are strips of material between the PCB and the mounting plate to help make bottoming out less hard. This is the only major point of failure or wear that I see. The keyboard has some dirt, but appears to only have seen light use.
Overall, it's pretty great.