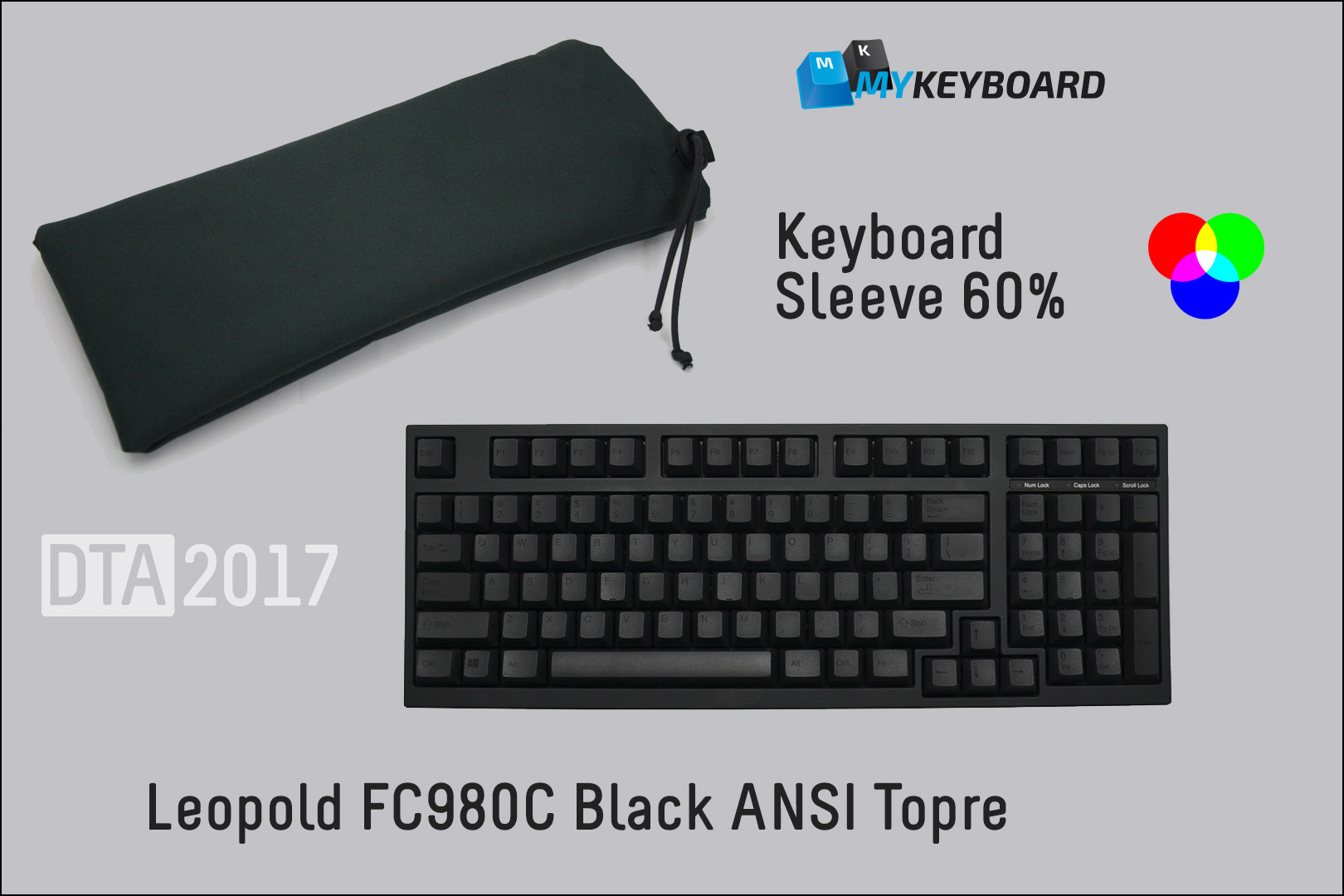 Sponsor details:
Mykeyboard.eu is kindly providing the following great prizes for this year's Awards:
Leopold FC980C Black ANSI Topre
60% Keyboard Sleeve
Vote in the final round of the Best keycaps or the The *Ping* Award category (Dec. 1 - 6) for a chance at winning one of these prizes!
These prizes were kindly provided by mykeyboard.eu.
This is a worldwide sweepstakes. To be eligible, you must have a minimum of 10 posts on this site before the vote closes on Wednesday 6 December 19:00 UTC. A random winner will be selected and announced soon afterwards. We request that winners review the product(s) that they receive. It isn't mandatory, but it helps the sponsors and the forum. Good luck!