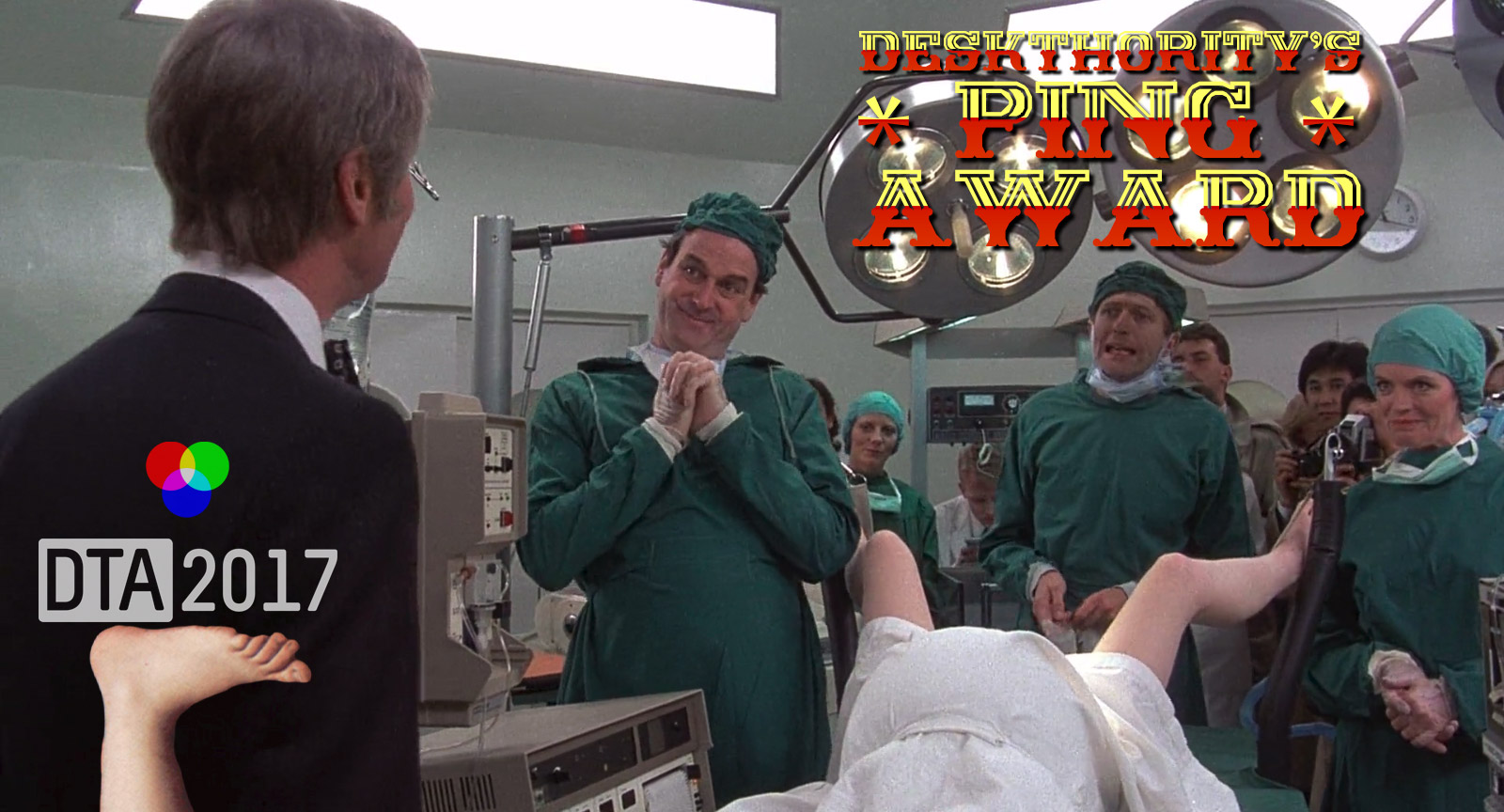 Sponsored by:

Vote in the final round of this category to win a
Leopold FC980C Topre and 60% keyboard sleeve from mykeyboard.eu
!
Nomination rules:
Use this category to name the worst keyboard or input device related experience after November 26, 2016. Anything goes. You must provide a short explanation for each suggestion. This category is named after the infamous
Summer of Ping
. You cannot nominate yourself.
The Deskthority Ballet performing "The *Ping*"
Current suggestions:
MrDuul and all associated accounts for driving up beamspring prices for a few months
massdrop for the I:C incident, for continuing to fail on numerous occasions, for shipping switches instead of entire board kits, for shipping items in packaging so terrible that items fall out or are damaged, and for not being able to tell left from right and shipping two left-handed ergodox boards
I:C for the massdrop incident
Invyr Panda's, the switches were a major disappointment. Touted as a wobble free super smooth factory lubed switch, it ended out being very scratchy (more so then Cherry MX Blacks) and that not all switches were lubed. Also international buyers had to wait many more months, some had to get refunds because the switches never showed up. Vendors had the switches available before most international buyers switches shipped.
TGR for hyping up 86us into expensiveness by posting a picture of a realforce box and a string of random numbers
The Pingmaster seller for the outrageous international shipping costs
Chyros for his typing skills (or lack thereof) and how he publicly indulges in showing it off.
Lofree Dot, for being a widely social media promoted keyboard that ended up almost spammy. The keyboard had no real strong features or design aesthetics, which ended up with very strange construction features such as dual-switch modifiers and weird 2u keys, plus their followup of the Lofree Season which appears to be very uninspired revision of the Dot.
Zeal PC, the van keyboards, keyclack, 1up keyboards. They all deserve a nomination for milking the community. Prominent community members selling cheap stuff for serious dough to lesser versed members who don't know you can get the same thing for a lot less money. Sometimes the exact same thing, just with a HEAVY markup.
Zeal PC nomination is long overdue. Within a short 2-3 years life span, his switches went through as many revisions as Cherry MX in 30+ years. It goes to show how much efforts invested in R&D, which is very little. Zeal also has yet to offered partial refunds for his flawed switches from previous revisions. Instead, all we see is the same markup prices to milk the very community that helps him to be who he is today.
Signature Plastics for telling 7bit and his Round X GBs to fuck off because they would rather deal with assdrop than the guy who helped them develop a product people would actually like to purchase. (SA was shit before 7bit started working with them.)
The first round ends on Sunday 26 November, 19:00 UTC.