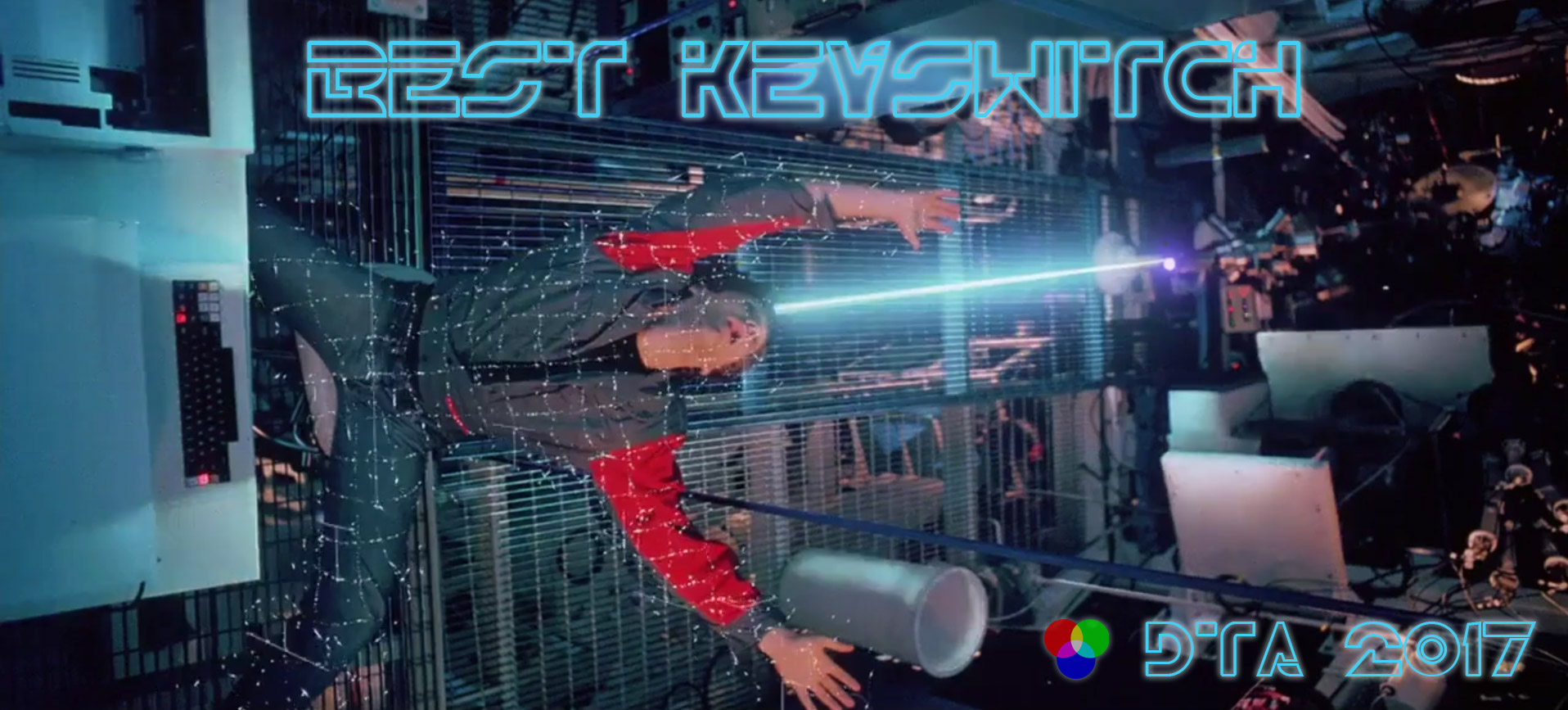 Sponsored by:

Vote in the final round of this category to win
3 keycap sets, a grab bag, and SP hats from Pimp My Keyboard/SP
!
Round 2 rules:
Please vote for nominees for the best keycaps in 2017.
You can cast a maximum of five votes.
This round is used to trim down the suggested nominees from
round 1
- the five entries with the most votes will be promoted to official nominees and make it into the third and final round.
Suggested nominees:
Vintage MX black... because it's the best linear switch obviously!
Retooled Cherry MX Blacks, they are as smooth as vintage blacks
Kailh (Pro) Purple, it's a genuinly nice, tactile switch, of which there aren't too many of
Kailh BOX white, because click bar and awesome
Beamsprings, the switch everyone should get to try out
Kailh Box Heavy Pale Blue
IBMs buckling springs - click clack, click clack
Green alps as they are a loverly linier switch, just the right weight, sound amazing and are quite smooth
Non-Dampened SKCM Cream, although they are niche and not very known about, they feel veryyyy good. Just overall perfect
Cherry Silent MX linears -- lovely switches when lubed and eerily quiet
Alps SKCC Green, they are superb linear switches which are available NOS at a reasonable price (excl. shipping to EU) in the form of Pingmasters. Great weighting and really, really smooth, can't ask more from linears.
Alps SKCM Brown, because they're currently hipster switch of the year and deserve the nomination.
Alps SKCM Blue, one of (if not the best) best sounding switches
jailhouse blues: an unique tactile MX-type switch, optionally very quiet, and a brilliant modding idea in the first place.
Skcm Orange alps timeless and relatively accessible
Kailh x Novelkey's Big Switch Blues. It helps clicky lovers like myself share the love of clickies to the rest of the world!
I really like the Kalih Speed Bronze switches.
Matias Quiet Click – because it carries on the Alps tradition and is a great compromise between your own touch (tactility) and the sanity of those around you (dampened up and down stroke)
Futaba MA series for being a highly underrated and overlooked clicky switch, quite a few DT users have discovered this gem
30g topre, because it is seldom talked about but offers a very unique and take on one of the most well-respected switches available
Ergo-Clears: a classic but still amazing. I like it lubed and with a 67g spring instead of a 62g classic spring.
The second round ends on Friday 1 December, 19:00 UTC. You can change your vote until the end of the round.
The full results will be published at the end of the awards.