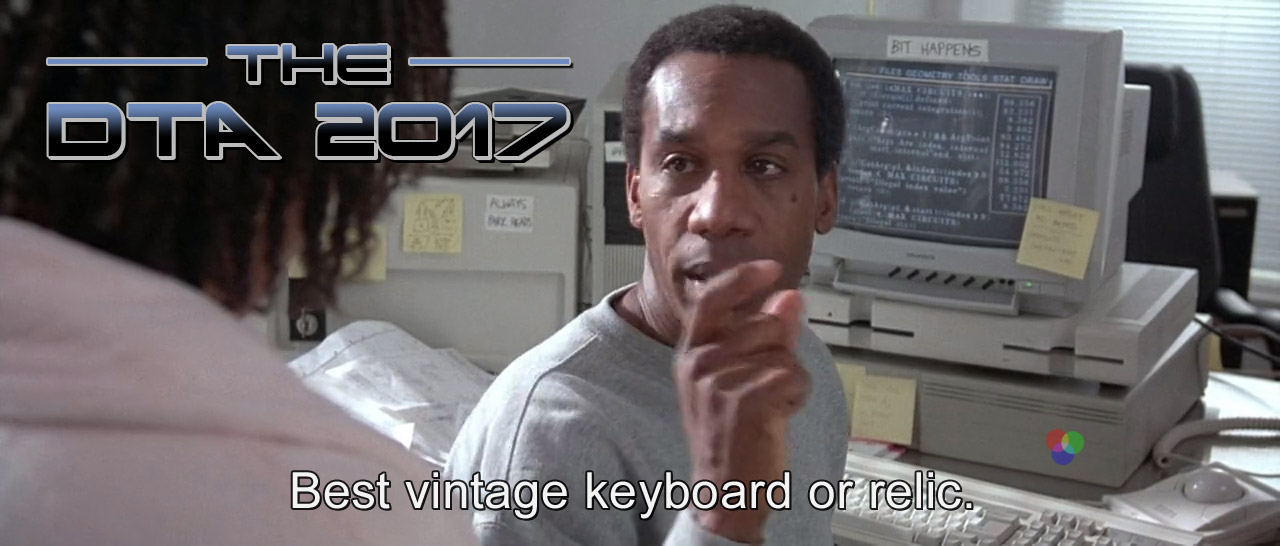 Sponsored by:

Vote in the final round of this category to win a
New 75 and a ViBE keyboard from Vortex
!
Round 2 rules:
Please vote for nominees for the best vintage keyboard or relic in 2017.
You can cast a maximum of five votes.
This round is used to trim down the suggested nominees from
round 1
- the five entries with the most votes will be promoted to official nominees and make it into the third and final round.
Suggested nominees:
Revenge's Beamship
JP!'s fat brown Alps board
Cherry G80-1800, the most attractive layout
The pingmaster, for bringing vintage Alps into a nice layout with lovely high quality switches
Winkeyless cherry g80's. Most aesthetically pleasing layout ever made (IMO). Vintage cherry mx switches. Decent case. And usually nice keycaps!
ipreferpie's IBM 3277 Beamspring split spacebar disassembly. Just the whole story of how this came to be. Somebody from a completely different community coming here to sell a left over keyboard from a bunch of (to him) interesting commodore computers. He also posted this very nice disassembly thread and helped in creating the replacement pcbs to make these keyboards work.
//gainsborough red label Zeniths. Because, well sexy red label zeniths
Hansichen for the G80-2100 HAO prototype find
Cyberovca's Tipro T141A, which revealed a previously-unknown period of Tipro's history and an undiscovered switch
The G80-0418 presented in that same thread as the G80-2100 HAO prototype find also deserves to be nominated. While it is not a prototype, it is noteworthy for being a very early Cherry G80 keyboard and for being Apple compatible.
The second round ends on Friday 1 December, 19:00 UTC. You can change your vote until the end of the round.
The full results will be published at the end of the awards.