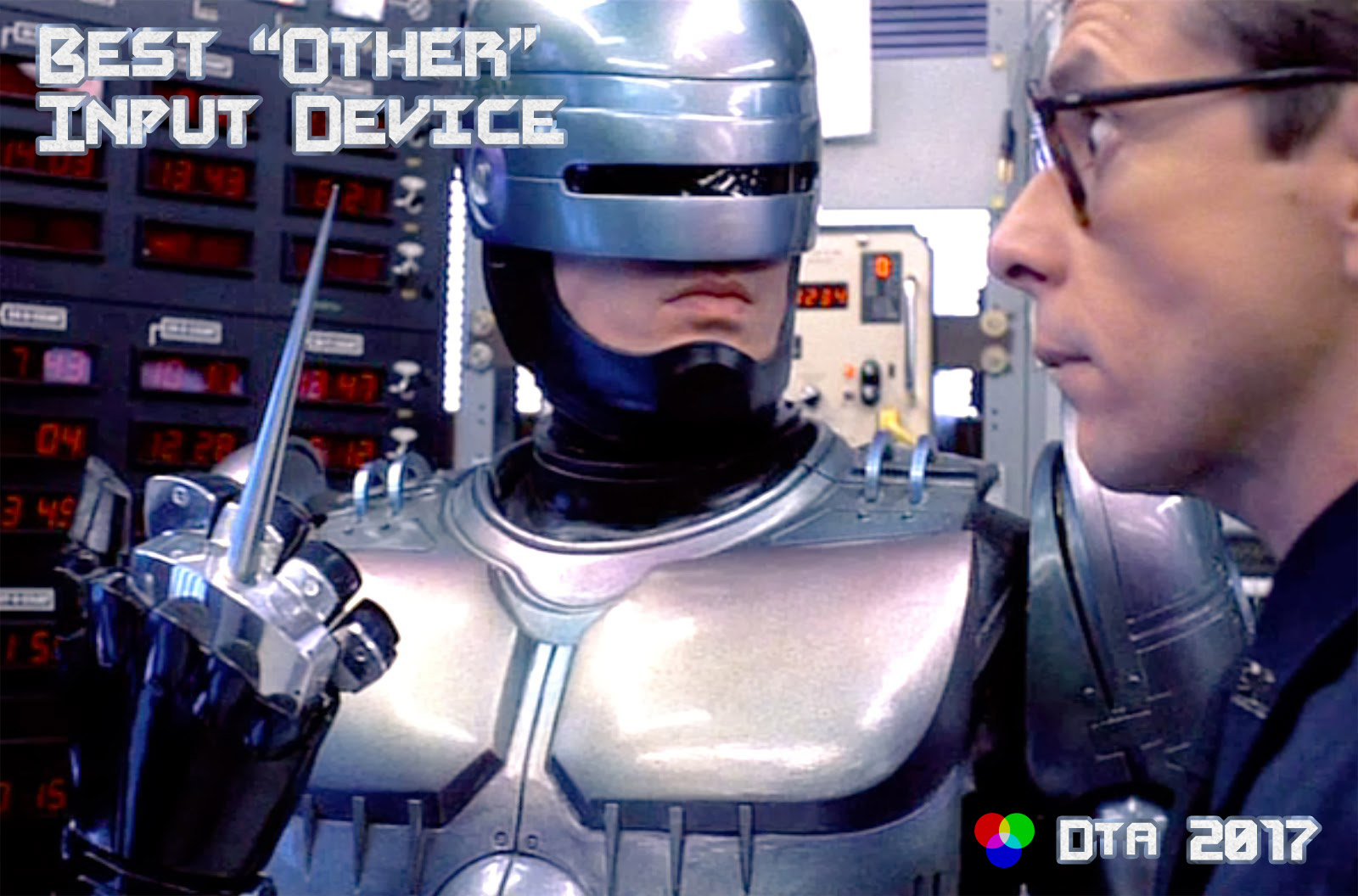 Sponsored by:

Vote in this category to win a
Varmilo VA68Mg and Filco Convertible 2 from The Keyboard Company
!
Round 3 rules:
Please vote for the best "other" input device of 2017.
This is the final round. See the
first round
and
second round
for reference.
The final round ends on Wednesday 6 December, 19:00 UTC. You can change your vote until the end of the round by resubmitting the poll. The winner and full results will be released soon after the vote closes.
Official nominees:
Kinesis Freestyle Edge
Kinesis brought to market a fairly standard split keyboard with general retail availability. Unlike the Matias Ergo Pro, which uses Matias switches, the
Freestyle Edge
has Cherry MX switches and supports a huge amount of widely available caps. The included software for programming the keyboard also doesn't require any installation or user registration. It's a breath of fresh air compared to needing to register an account just to download drivers.
The Freestyle Edge is the first split keyboard designed specifically for gaming, engineered to meet the strictest standards for quality and design, with stripped out gimmicks and focus on comfort, control, and performance.
Iris Keyboard
The
Iris Keyboard
by Keebio is a split ergonomic keyboard with 4x6 vertically staggered keys and 3 or 4 thumb keys. It takes a more simplistic and portable approach to an ergo keyboard (compared to say the ErgoDox). It also can be fully outfitted with a standard key set, no special keys. Lastly it has Alps compatibility.
Each half of the board is a 4x6 matrix with the same vertical stagger as the Ergodox and with 3-4 thumb keys.
Elecom HUGE Trackball
The
Elecom HUGE trackball
is an excellent trackball, with more buttons than any other trackball, a large ball, fast DPI switch and comfortable grip. It's a strong competitor for the Kensington Expert Wireless. Not just an update of an existing model, but a completely different and new design from Elecom. The size is HUGE - this is one of the biggest trackballs available.
Finally a modern large ergonomic trackball, a niche that was empty for a whole decade..
Keyboardio Model 01 Keyboard
Keyboardio's
Model 01
is not like other keyboards. The enclosure is milled from two blocks of solid maple that are a joy to rest your hands on. Instead of shallow, uncomfortable keyswitches, Matias Quiet Click ALPS-mount keyswitches are used. The 64 individual keycaps on the Model 01 are custom-sculpted. It comes with source code & a screwdriver.
Keyboardio pushed the idea of a programmable ergo keyboard further, and delivered an heirloom-grade keyboard for serious typists.
Logitech MX ERGO Wireless Trackball
Logitech's
MX ERGO
is their most advanced trackball for trackball enthusiasts and consumers searching for alternatives to mice and touchpads. Delivers 20% less muscular strain compared to a regular mouse. MX ERGO features a unique adjustable hinge for personalized comfort and the latest tracking, scrolling and power management technology. Logitech FLOW™ enables effortless cross computer control.
Finally a trackball you can truly call your own. A unique adjustable hinge allows you to choose the best angle between 0°and 20° for a more natural hand position and greater comfort..