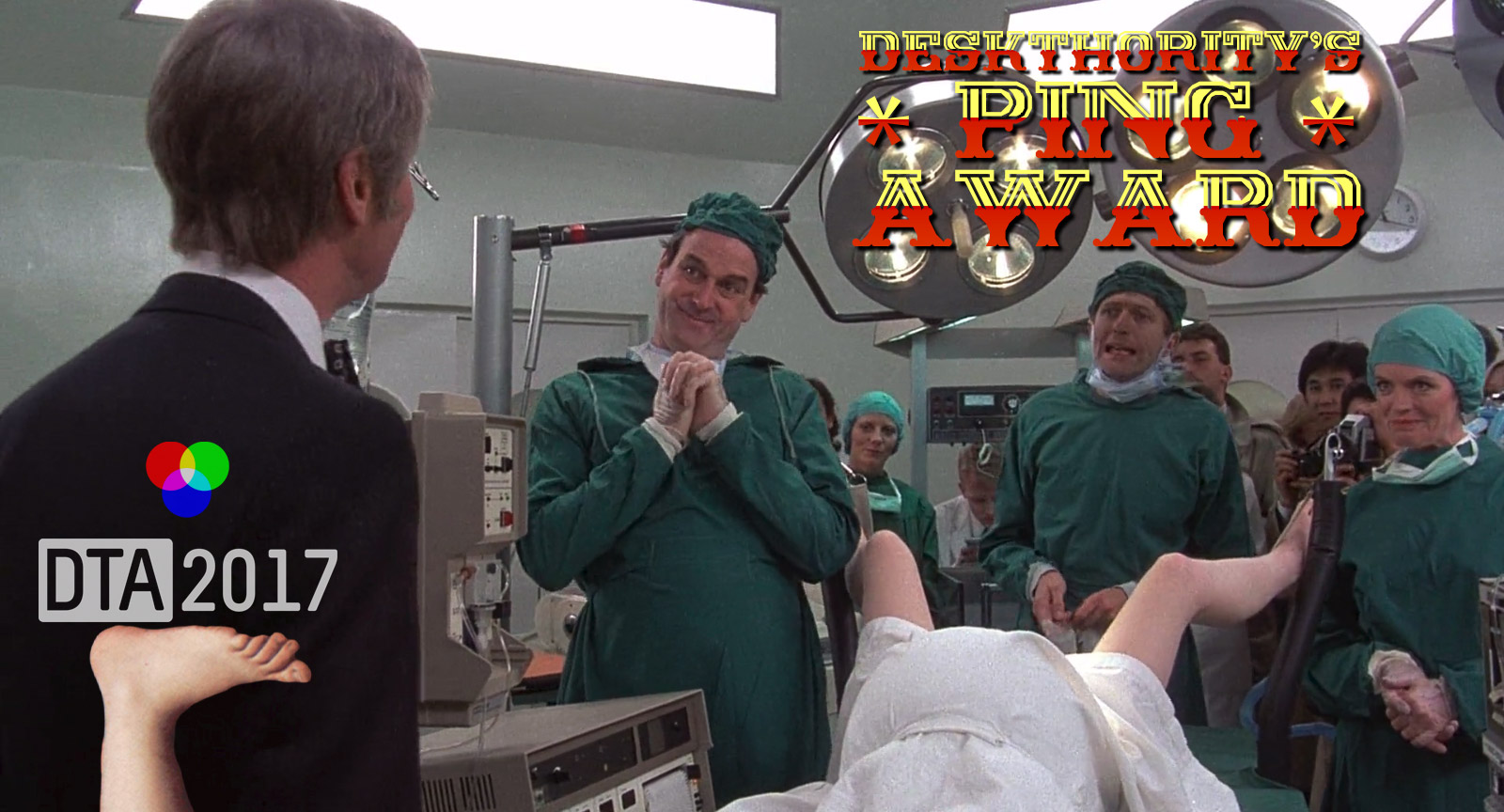 Sponsored by:

Vote in this category to win a
Leopold FC980C Topre and 60% keyboard sleeve from mykeyboard.eu
!
Round 3 rules:
Please vote for the the
*Ping*
Award 2017. What was the worst keyboard or input device related experience in 2017?
This is the final round. See the
first round
and
second round
for reference.
The final round ends on Wednesday 6 December, 19:00 UTC. You can change your vote until the end of the round by resubmitting the poll. The winner and full results will be released soon after the vote closes.
Deskthority Wiki research into the effect of *Ping* to the human body.
Official nominees:
MrDuul driving up beam spring prices for a few months
MrDuul (and all associated accounts) drove up the already expensive beam spring prices
for a few months
. He was on a raid to find the best and the most rare keyboards, and had a
heavy wallet
to lighten. This may have caused a disruption in the market forces. Recently he has been pursuing a different career on Deskthority.
A more recent instance of MrDuul interacting on the Deskthority forum.
Massdrop for continuing to fail on numerous occasions
Massdrop
was nominated for various reasons this year: they were nominated for the Input Club incident, for missing parts, for shipping switches instead of entire board kits, for shipping items in packaging so terrible that items fell out or were damaged, for not being able to tell left from right and shipping two left-handed ergodox boards, for being "assdrop gold diggers", for still not having a proxy to the EU, and for adding to the list every week.
Massdrop continued to impress the *Ping* organisers.
Input Club for the Massdrop incident
Input Club and Massdrop disagreed on
a number of points
regarding Halo switches, resulting in an incredibly complex situation involving major parties in the keyboard community, and one of the first of this scale that the community has had to deal with. Everybody got their say, not held back by puny limitations such as not having a law degree. But now you can vote: who was really to blame?
IC and Massdrop: the Halo Switch Disagreement - the truth is out there, but you'll have to use your magnifying glass.
Zeal PC, TheVan Keyboards, Keyclack and 1Up Keyboards for milking the community
Zeal PC
,
TheVan Keyboards
,
Keyclack
and
1Up Keyboards
were nominated "for prominent community members selling cheap stuff for serious dough to lesser versed members who don't know you can get the same thing for a lot less money. Sometimes the exact same thing, just with a HEAVY markup. They must have quite some development costs for not profiting from those margins. Whether it is poor business practices or just plain lying, do not expect the entire keyboard community to be stupid."
An interpretation of how greed and the pursuit of worldly things can take control and manipulate people's actions, danced & choreographed by the Deskthority Dance Crew.
Signature Plastics for telling 7bit to fuck off
Signature Plastics was nominated "for telling 7bit and his Round X GBs to
fuck off
because they would rather deal with assdrop than the guy who helped them develop a product people would actually like to purchase. (SA was shit before 7bit started working with them)."
Signature Plastic's reaction to 7bit's last intricate order.