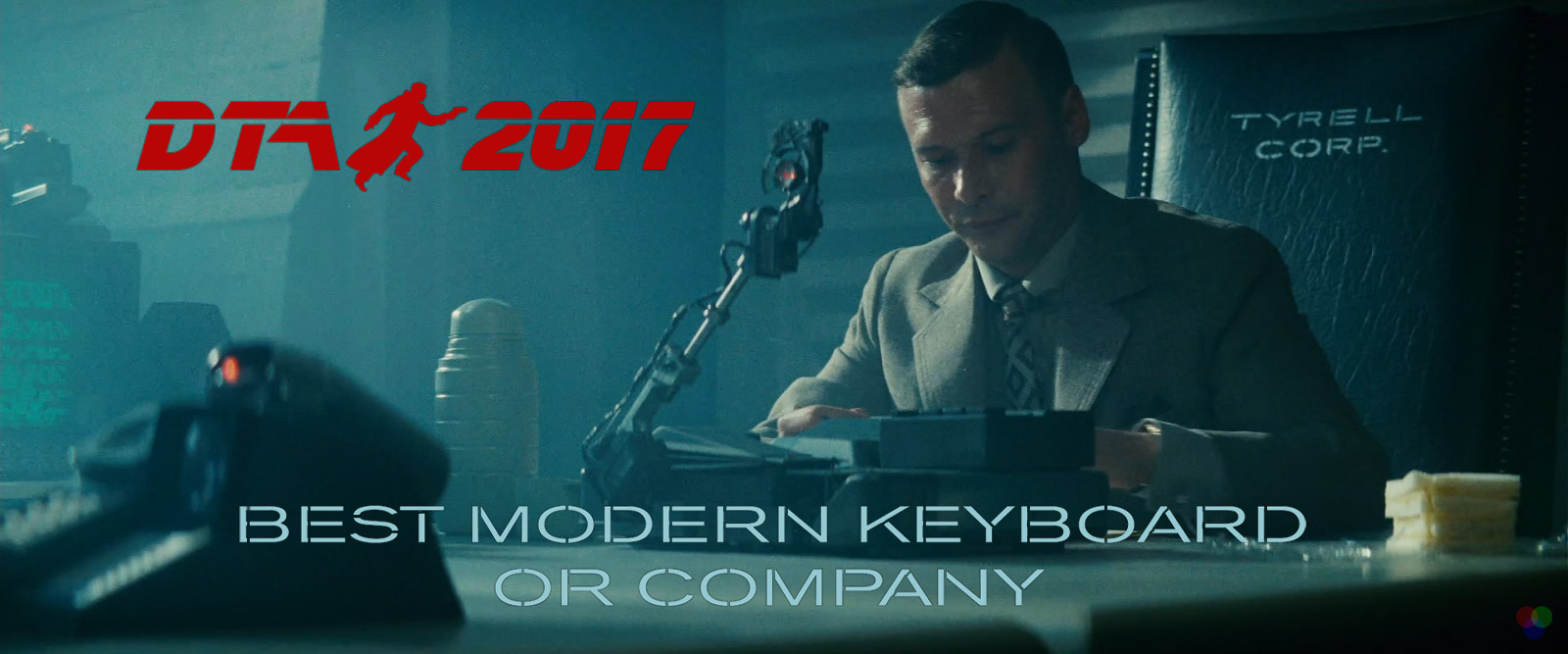 Sponsored by:

Vote in this category to win a
MasterKeys S, a Knop Mini, and a MasterMouse from Cooler Master
!
Round 3 rules:
Please vote for the best best modern keyboard or company of 2017.
This is the final round. See the
first round
and
second round
for reference.
The final round ends on Wednesday 6 December, 19:00 UTC. You can change your vote until the end of the round by resubmitting the poll. The winner and full results will be released soon after the vote closes.
Official nominees:
Kailh
Kaihua Electronics, branded as
Kailh
, is a Chinese electronics component manufacturer, founded in 1990. Kaihua's new copper, bronze, gold, silver, and BOX switches have very
interesting designs
. They genuinely tried to innovate and improve upon the legendary Cherry design with the click bar and BOX switches.
Kailh made a lot of progress this year.
GMK
GMK
electronic design is a German manufacturer specialising in keyboards and custom peripherals. They acquired Cherry's double-shot molding tooling and are therefore able to produce Cherry double-shot keycaps, from where Cherry left off in 2011. The keycaps are exclusively produced in Germany. GMK's holistic approach, from product design to in-house manufacturing, reflects their strive for excellent results regarding quality and flexibility.
GMK steadily branched out towards the keyboard community and improved on their offering of keyboards and keyboard related products in a high quality market segment.
Cooler Master
Cooler Master
really acknowledged the community, the fact that they changed the bottom row for us is great, and whatever your preference - LED lighting, or functionality over flash, ISO or ANSI - they deliver, with a variety of possible MX switches. If you're looking for a quality brand that's widely available, Cooler Master provides.
The Cooler Master Masterkeys S competes with the Filco Majestouch TKL, the quintessential vanilla mechanical keyboard.
Cherry
Cherry
, the German manufacturer of the very popular Cherry MX switch range, stepped up their game this year. They innovated with the Cherry MX silent range of switches, re-tooled their switch production, engaged with the community with their developer kits, and attended
Mechanicon
.
Has it always been a wish of yours to own an individually customised keyboard, but you don't know where to start? Try the Cherry MX switch developer kit.
KBDfans
This was surely the year of
KBDfans
in our community, becoming popular for providing quality products and services for a cheap price. Even when they make a rare error, the customer service is great and they just fix it. The KBD75, the KBDfans 60% aluminum case, and various other products have found their way to many satisfied keyboard enthousiasts.
KBDfans and their affordable prices for good products are a welcome change.