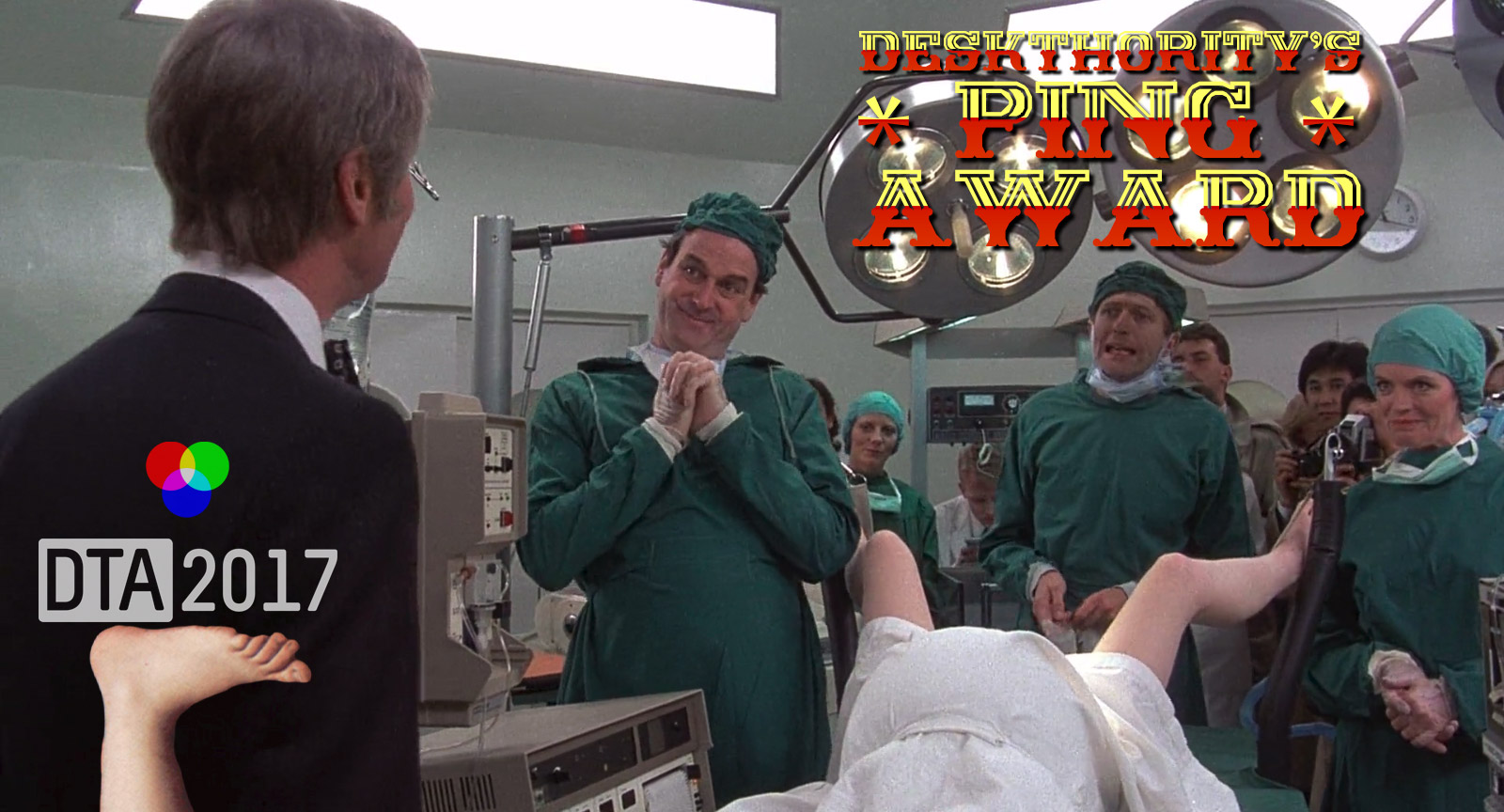 Sponsored by:

Voters have a chance at winning a
Leopold FC980C Topre and 60% keyboard sleeve from mykeyboard.eu
!
Live from the Deskthority Awards Ceremony, a song about *Ping*.
Winner:
And now for the best category...
What was the worst keyboard or keyboard/input device related experience in 2017?
The official nominees for
The *Ping* Award
were:
MrDuul driving up beam spring prices for a few months
Massdrop for continuing to fail on numerous occasions
Input Club for the Massdrop incident
Zeal PC, TheVan Keyboards, Keyclack and 1Up Keyboards for milking the community
Signature Plastics for telling 7bit to fuck off
The Smiley,
as voted for
by the keyboard community, goes to...
Runners-up:
"Honorable" mentions: