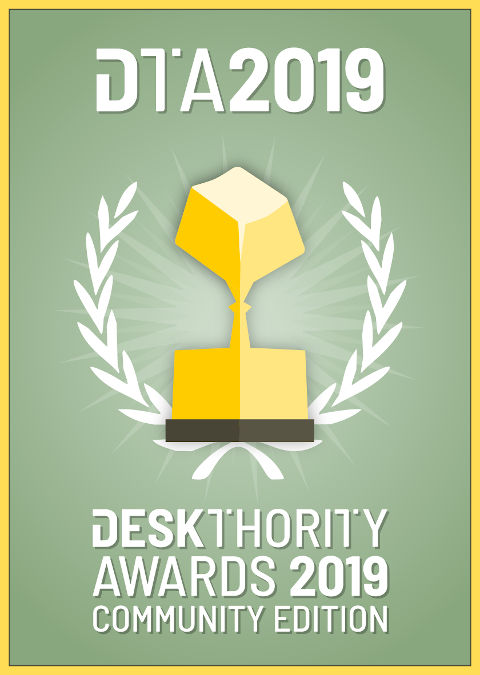 It has been a smooth and interesting DTA this year. No drama and very community/project centric. I guess that's what happens when you remove the money (aka prizes) from the equation, what is left is just the hobby and the passion of dedicated individuals.
It was certainly a downsized event but I'm happy we didn't break the tradition and 2019 too had its awards.
Starting next year I'll leave the event completely to the community, if anyone is willing to work on the 2020 DTA just let me know during the course of the year, I'll set up the space for you and you do the heck you want with it. I'm tired of the slacktivism, you gotta put your time in it, not just your money! (yeah we want
your money
too!).
I know, rant-ily-rant. Time for some action.
Absolute winner in the
Finds / Collections / Restorations
category and soon-to-be owner of a golden wingnut:
karlmartin95 for his IBM 4704 F77 find and restoration
You can read more about it on
his thread
... and once again we confirm that DT is a bunch of old farts who like to brutalize precious old hardware (FFS I'm kidding!).
In the
Project & Overall Coolness
category the competition was brutal, but at the end the undisputed winner is:
SneakyRobb for his Beamspring project
Check out his work
and if he doesn't deserve the cool project award I don't know who does!
Thanks to all the participants and voters. A special mention to snacksthecat who didn't make it by a whisker, next year my friend!
Have a nice holiday, merry Christmas or whatever you celebrate or not celebrate, happy new year unless you are in China, Korea, Java, ... and I'm sure there are others.