The expensive one, predictably!
I've always felt my second HHKB should be the smart, black model. Now they've put All The Words across the top, I'm even more convinced. See, I even bought a second white dye sub set with my original HHKB. The idea? To go on a black body.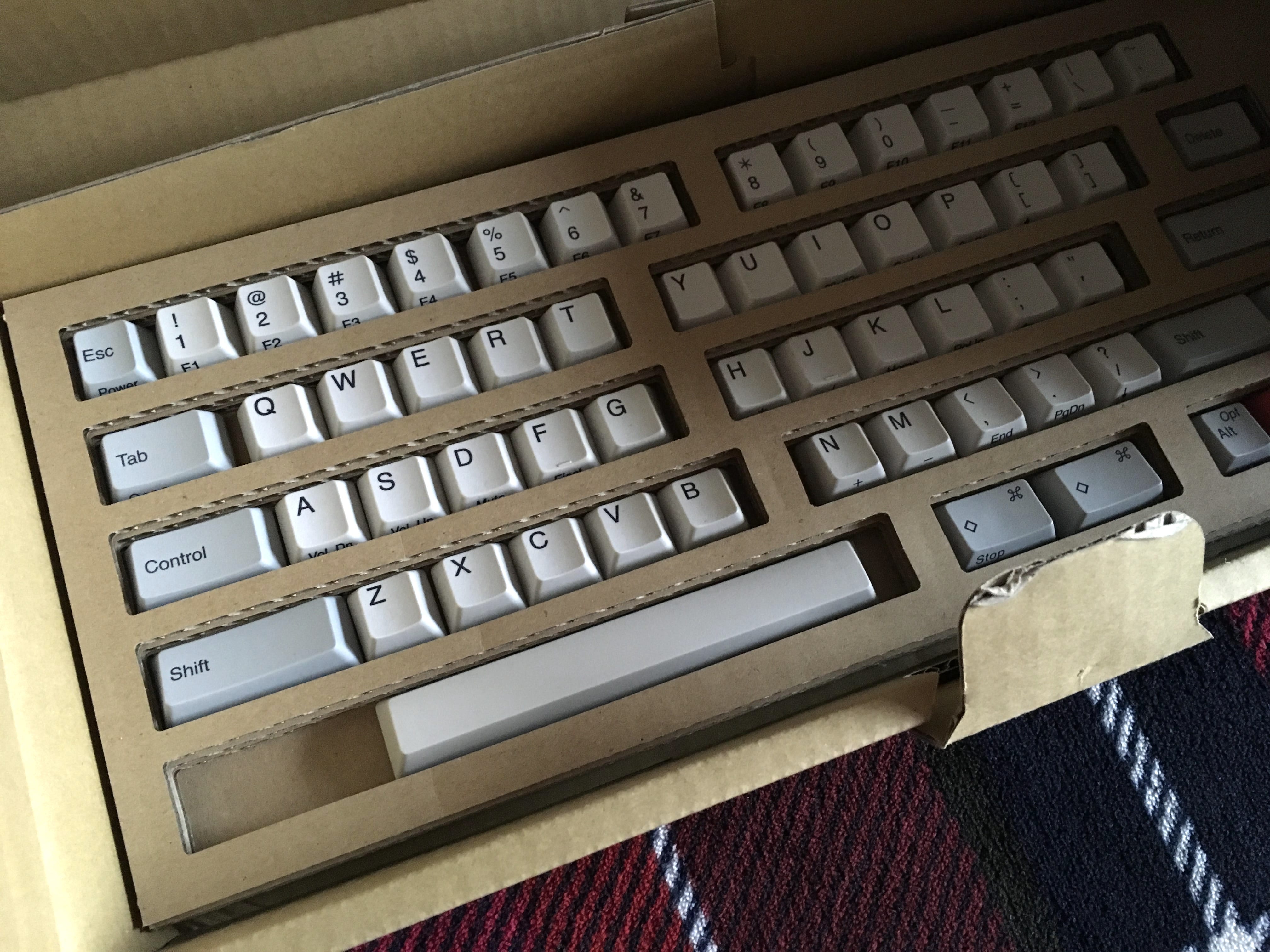 I briefly tried a regular black HHKB pro 2 once upon (it's the one with the M0110 among DT's banners) and I was right about how the black on black legends would annoy me. So I'm all set really, I even got a spare white Matteo PBT spacebar so I wouldn't need to worry about that (excepting madness with the stabs).
While I like the Topre sound, I've actually damped my Realforce, as I like it even better with some softness on the upstroke. Blame it on the NovaTouch, which needed that so badly. A regular, undamped HHKB would be my loudest Topre, and I don't want that in a portable board I'm likely to use in all the wrong places! My white Type S has stealthy magic, on which I've come to depend.