GB Live : Octover 26 ~ November 16
GB Closed
There have been many continuous requests from me.
So I finished IC in reddit, and I decided to start again.
You'll have to participate now if you need to.
The price is
USD 0.8/each.
Previous GB Image
https://imgur.com/a/5Gh49ax
Order Form
Closed
November 03
The MOQ has been reached. The current order is 5432 pieces.
In the previous IC, the price of $0.8/each is a price that needs to be reached 10,000 switch.
But I decided to cut my profits to a minimum, and I reached an agreement with the Supplier
If you intend to order, do not exceed the time limit.
I have to withdraw the money from PayPal.
I must remit the money to the supplier to get the switches
Late orders or late remittances will cause disruptions to the plan.
Please cooperate for a smooth process.
November 17
A few hours before the close of the order, 11K orders have been received.
About 66% of these have been paid.
There is time of one week until payment completion.
If you do not complete your payment within one week, your order will be cancelled.
November 17
Order Closed
Please complete all payments within 7 days!
--
November 19
I visited a vendor today to talk about switch supplies.
He promised to prepare the switches I ordered.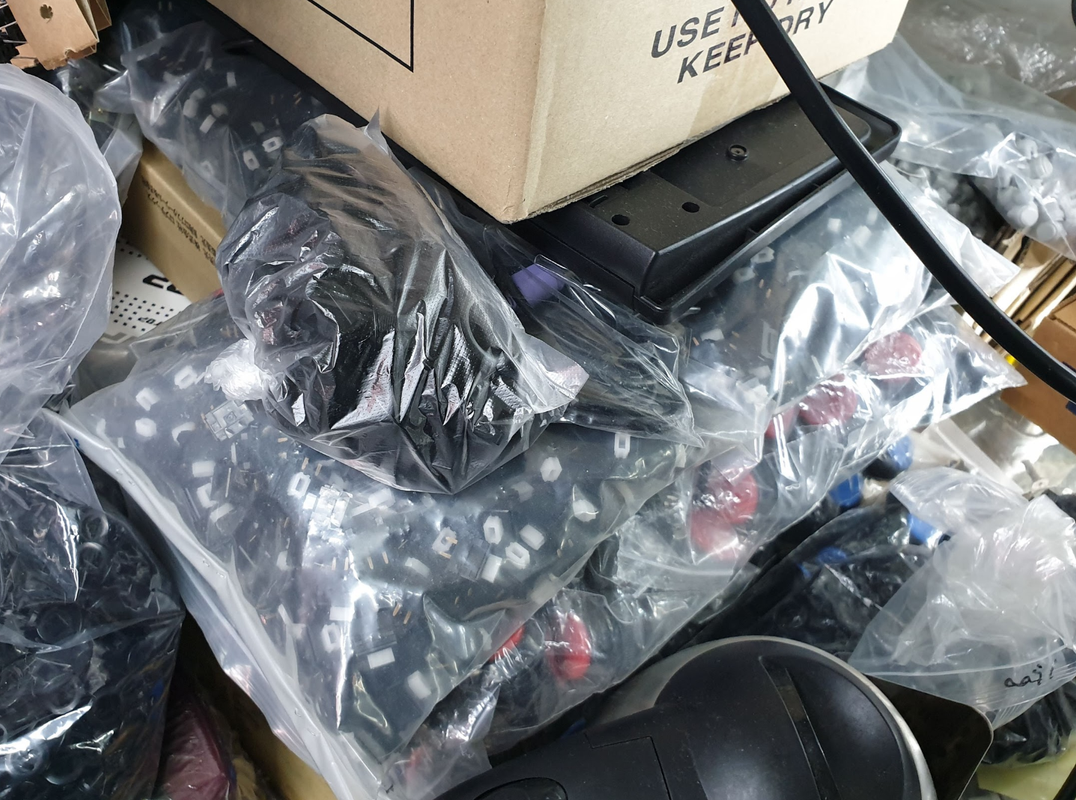 I could find small packages of switches all over the store.
November 25
The due date is overdue. Unless you asked me for a separate request, Invoice is no longer valid. If you pay, it will be cancelled.
I will organize the order list and start making the courier invoice.
I'll let you know at the next update.
November 29
https://imgur.com/a/KQ3dDZX
I started writing shipping invoice. It will take time because you have to write everything with a pen. (That's not all in the picture!)
Everything is going well and the final goal is to ship all goods within three weeks.
If there are any other changes, we will inform you here! Thank you for waiting!