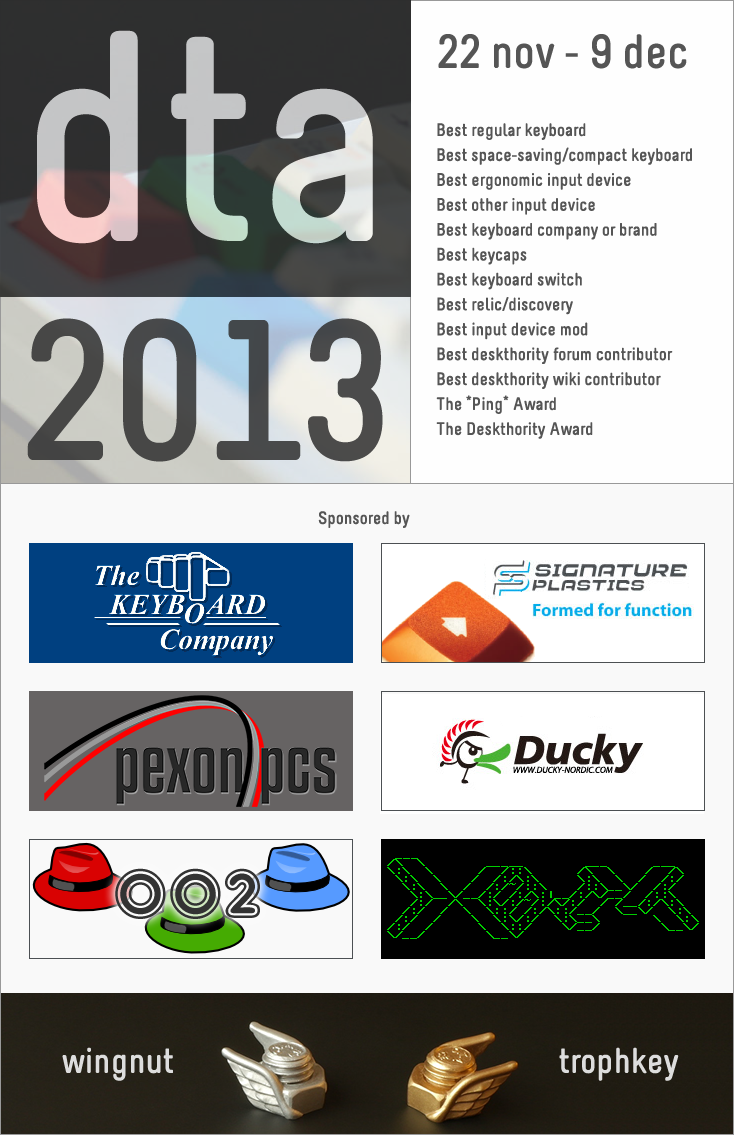 The Deskthority Awards 2013 will take place from 22 November to 9 December 2013. Like in 2012 and 2011, members can vote in a number of input device related categories in three rounds, and win prizes provided by our sponsors.

Deskthority members winning a category, such as "best wiki contributor" or "best input device mod", get our custom commissioned Clack Factory Wingnut Trophkey. This is a unique design by clickclack especially made for the Awards - DTA winners will be the only people ever getting these keycaps.

The winner of the main award, The Deskthority Award 2013, will receive a golden Wingnut.

This topic can be used for comments, ideas and suggestions before the event starts. If you have any ideas how to improve over the last edition, let us know!