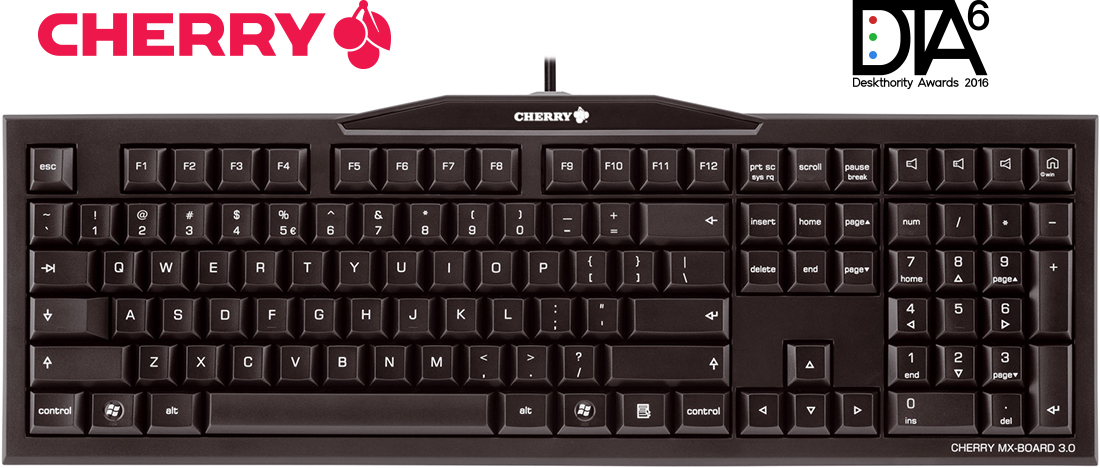 Sponsor details:
Cherry keycaps, switches, and keyboards are a mainstay of the mechanical keyboard community. We're proud to have such a prestigious sponsor.
The MX-Board 3.0
The MX-Board 3.0 was designed with durability, class, and comfort in mind. The keyboard will sport MX Blue switches, providing a classic Cherry typing experience.
Vote in the final round of the Best artisan keycap category (Dec. 4 - 10) for a chance at winning an MX-Board 3.0!
This prize was kindly provided by Cherry.
This is a worldwide sweepstakes. To be eligible, you must have a minimum of 10 posts on this site before the vote closes on Saturday 10 December 20:00 UTC. A random winner will be selected and announced soon afterwards. We request that winners review the product(s) that they receive. It isn't mandatory, but it helps the sponsors and the forum. Good luck!