If you are used to touch typing, the "B" is going to give you trouble, it is traditionally on the left hand.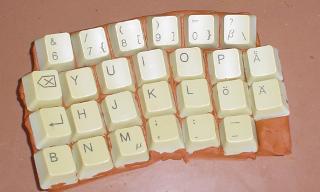 I know that there are loads of keys where there are not supposed to be in that picture, but I thought you would have kept the left-right hand touch typing split?
Any updates on this?