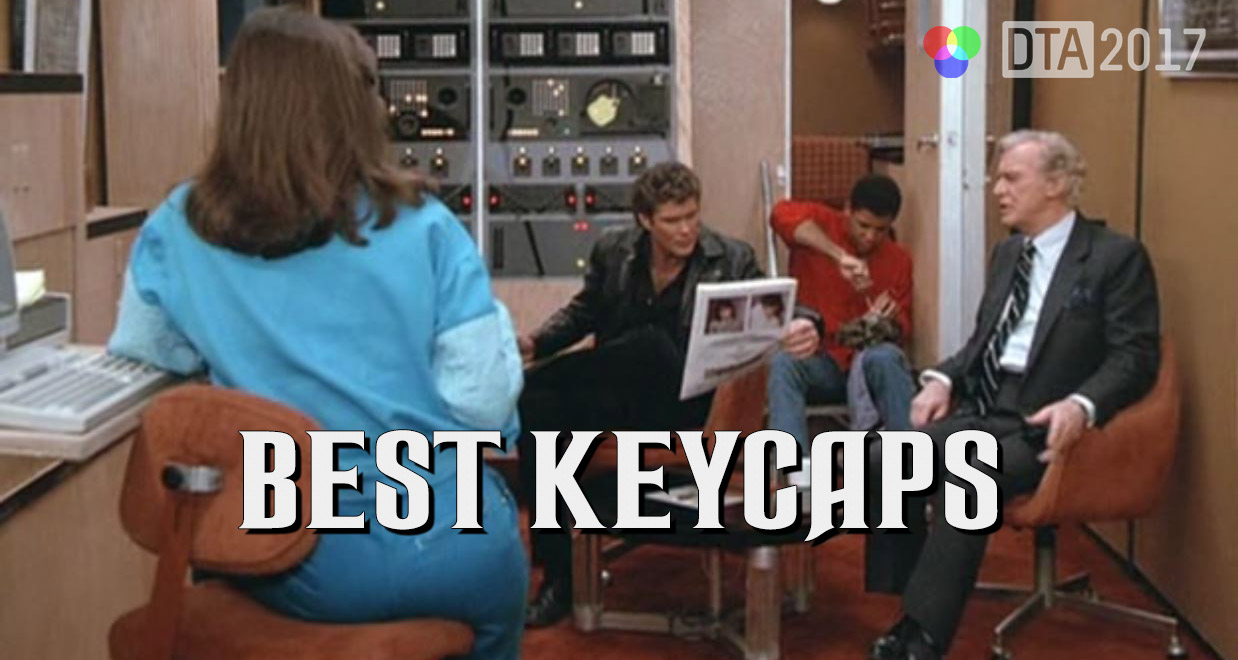 Sponsored by:

Vote in the final round of this category to win a
Leopold FC980C Topre and 60% keyboard sleeve from mykeyboard.eu
!
Round 2 rules:
Please vote for nominees for the best keycaps in 2017.
You can cast a maximum of five votes.
This round is used to trim down the suggested nominees from
round 1
- the five entries with the most votes will be promoted to official nominees and make it into the third and final round.
Suggested nominees:
GMK 9009 R2, absolute classic colorway, lots of sales, and the only new keycap set that was able to crack into my wallet yet

SA Godspeed by MiTo, for how beautiful it recreates old vintage NASA equipment from the same time period as where our beloved spherical keycaps come from. A nice, calm tone of blue paired with creamy alphas, topped off with a few novelties and novelty text caps.

SA Camping by MonkeySix, not only do the maroon red, forest green and also creamy alphas pair so nicely, it exceeded in the department of novelties. Just lovely icons that bring this colorway to a whole other level.

MFcaps for the best booty in the game

MiTo Canvas XDA, I just got mine in last week and they look quite purdy on my ergodox. They are simple, the typeface is nice, they are PBT, and the symbol set makes it a show stopper

GMK Terminal, can't get enough of it!

EnjoyPBT Cherry Profile PBT Dyesubs, whether it's their cyan/magenta Hangul legends, or their black/red Cyrillic legends, these keycaps are super popular and very classy looking

GMK Originative WoB, for bringing back an absolute classic on a wide range of layouts

Leopold PBT doubleshots for the obvious: stock PBT doubleshot keycaps made to a very high standard in tasteful color schemes

GMK Burgundy for being colourful but not gaudy

GMK Honeywell for bringing Round 5 to the cylindrical realm

GMK Oblivion! The ability to switch out the alphas to make your own version of the classic IDE theme, and make it mono or colored. Putting it on my board today, and I'll post a picture!

Is this the year of SA Dasher technically? If so, I'll nominate that gladly

.
The second round ends on Friday 1 December, 19:00 UTC. You can change your vote until the end of the round.
The full results will be published at the end of the awards.