Hello I'm new to this board, and I see a lot about mechanical keyboard.
But as our primary input interface with a computer there is some improvement in the design such as Typematrix 2030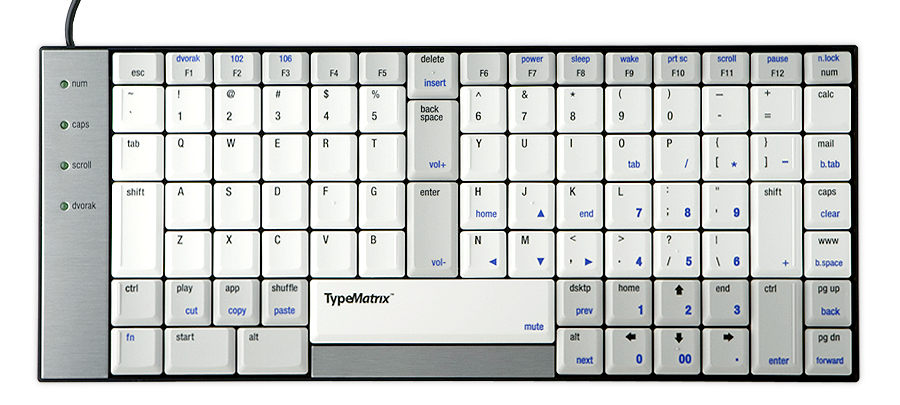 wich is not mechanical (sic)
such as the old datadesk smartboartd
http://www.datadesktech.com/desktop_sb.html
or such as the brand new truly ergonomic, with matrix oriented layout and mechanical switch
If anyone is interested by discussing about ergonomic keyboard, not just mechanical ones, this thread is here

I personaly own a few boards : IBM model M, old kortex with cherry mx black switch, typematrix 2020, typematrix 2030 and a filco full board with brown switch.
PS : I'm french so please excuse my poor english.