Hi!
I'm downsizing my collection.
Located in Sweden but I'm willing to ship anywhere as long as the buyer pays the shipping.
For sale:
1. Cherry OG DoubleShot BoW ISO DE 40€
Condition: Some shine on normaly used keys but otherwise good condition.
Row 5 on bottom row.
Keycool Numpad, White Led, Gateron Blue, 2-prt USB-hub. 25€
Condition: Good.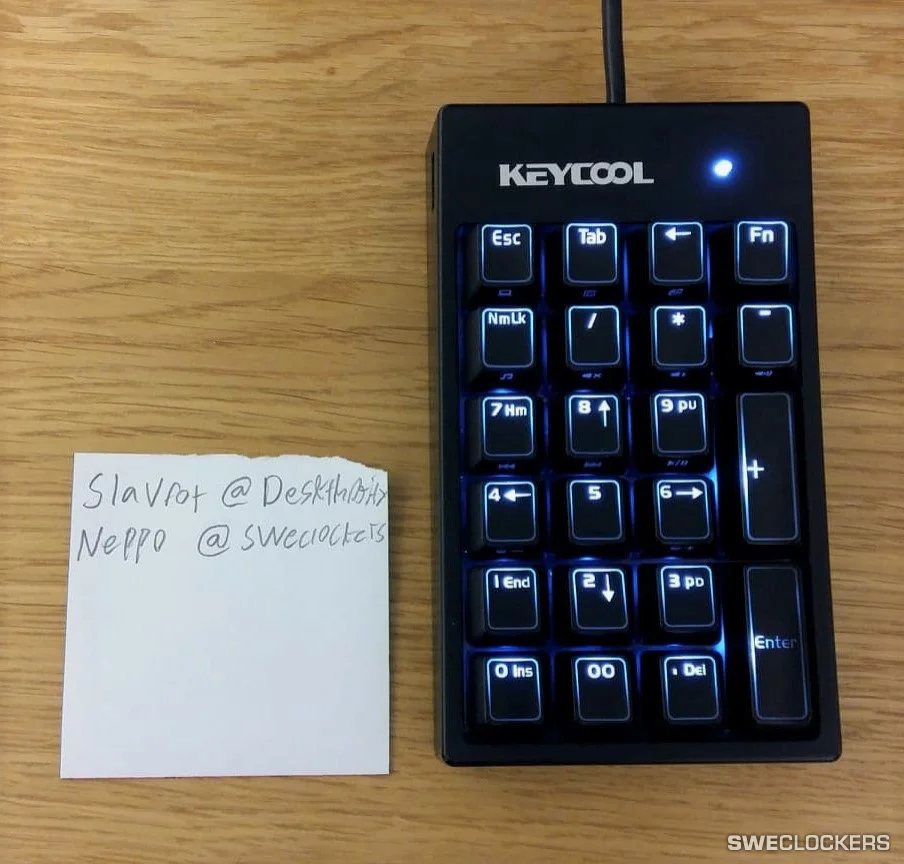 2. Raptor Keyboard with Cherry MX Black without keycaps. 15€
Condition: Barely used, a small scratch on the front under spacebar.
With built in 2 port USB hub.
3. Cherry WoB ISO DE Thick not DoubleShot. 10€
Condition: Barely used.
4 and 5. SP DS Tsangan kit WoB and coffe caps.
10€ for tsangan and 5€ for one coffe and if bought more than 1 you get better price.
Condition: Never used.
6. SP DS White and orange Translucent ANSI US. 10€
Condition: Never used.