Hey,
I recently acquired an IBM P70 keyboard (still in it's replacement part box, so no computer was harmed in the process!). Unfortunately it came with ISO UK keycaps. The condition of the keycaps is quite good, as slight bit of shine on some more often used keycaps like shift and enter and the spacebar is yellowed.
I'll try to post pictures over the weekend. For now you can find a picture from the original Ebay auction here: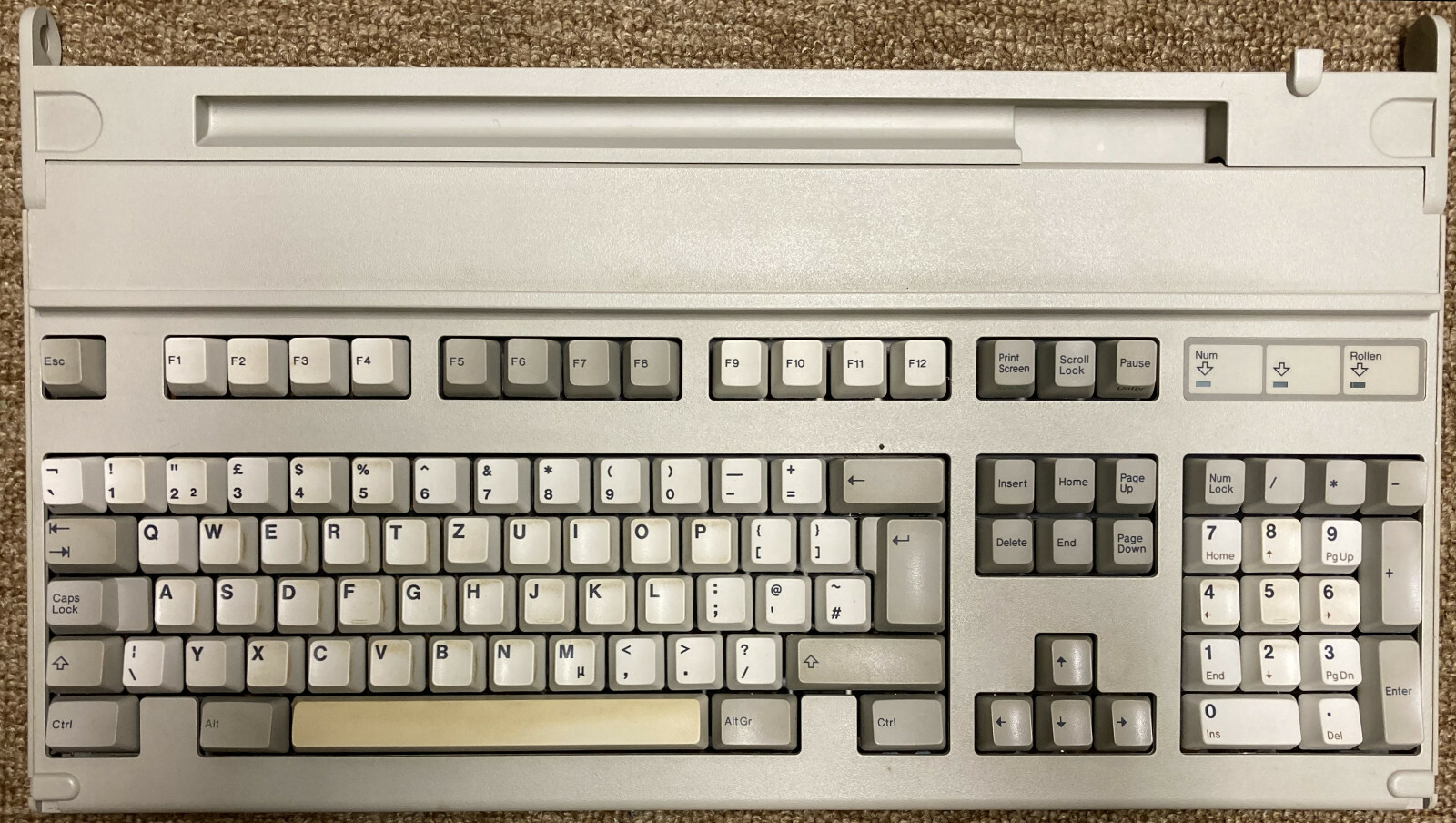 I'll clean them up thoroughly before I ship them! Y and Z are swapped in this picture but the have the correct profile for the correct row.
Does anyone by chance would want to trade my ISO UK keycaps for German ones? Would also consider trades for other PBT dyesub keycaps for the same layout!
Cheers
Nuum