Hi, just finished modding my Pure to use a MX Lock on the Caps lock switch.
I can make a HOW-TO if somebody is interested

I removed the Caps lock LED in the process, as I felt is is unnecessary, but it is possible to keep that.
pictures: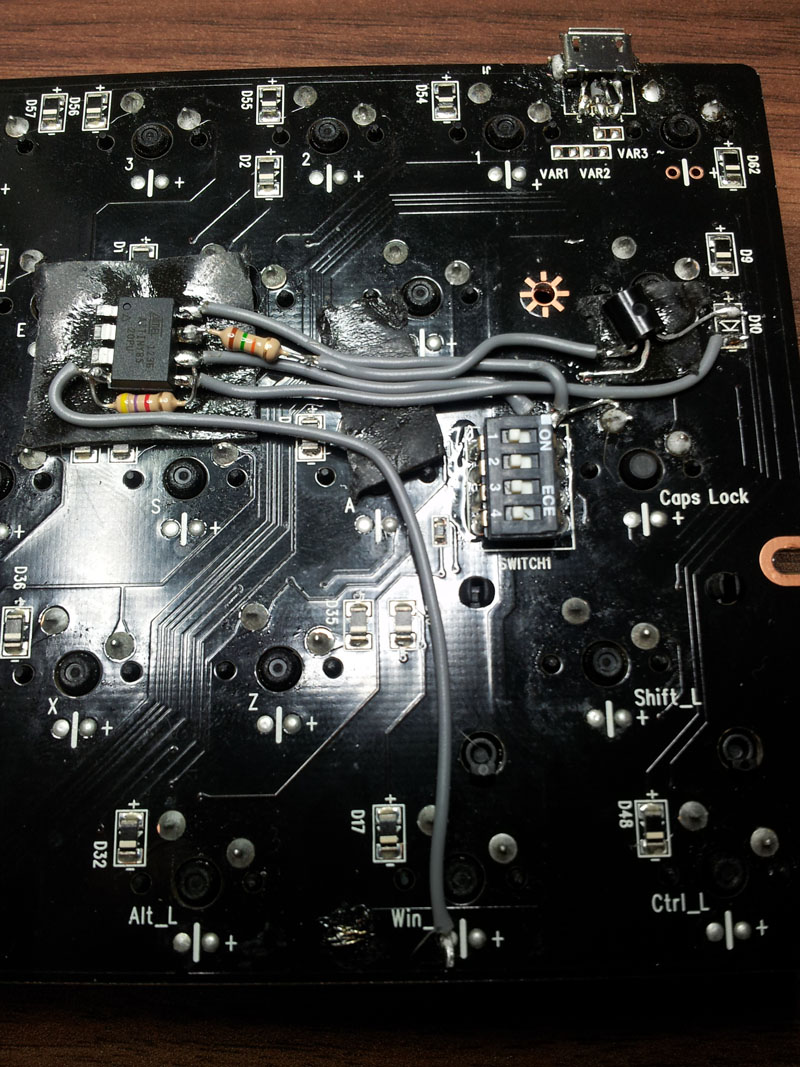 View of the Attiny85, two resistors and a transistor, and some messy wires

also note that I replaced the mini USB connector with a Micro USB connector, always interesting to get fine pitched SMD-parts to mate up with Through hole stuff.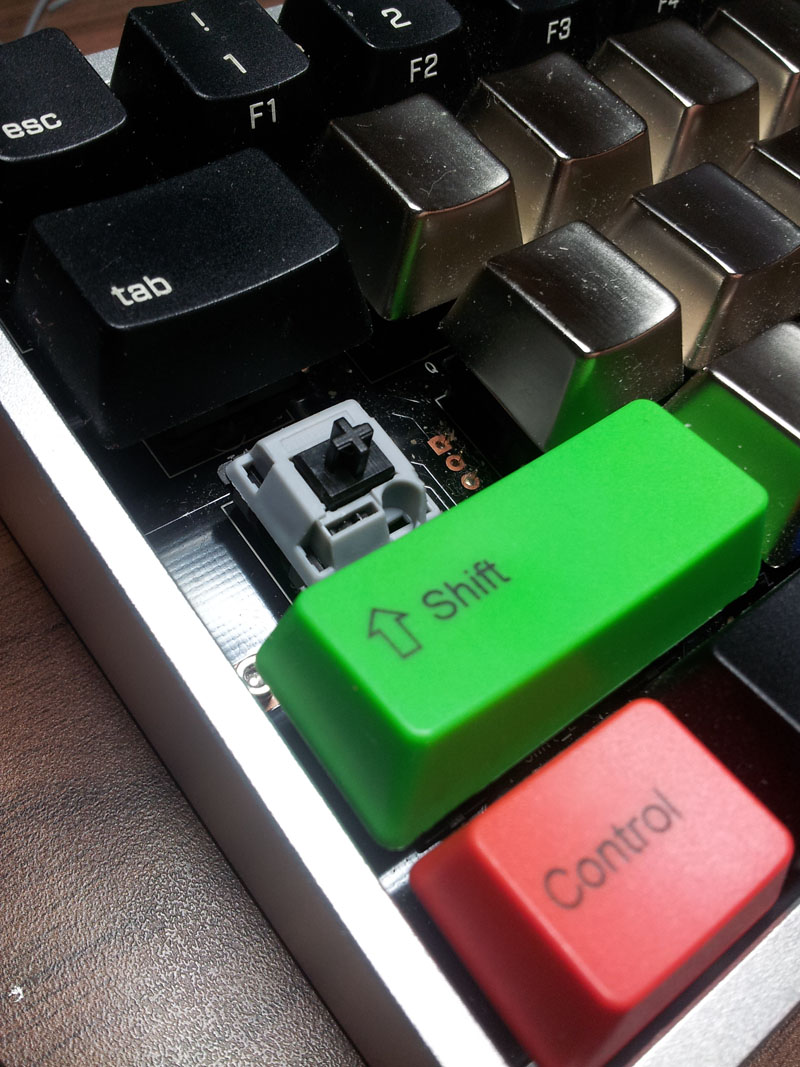 Sweeet switch in place