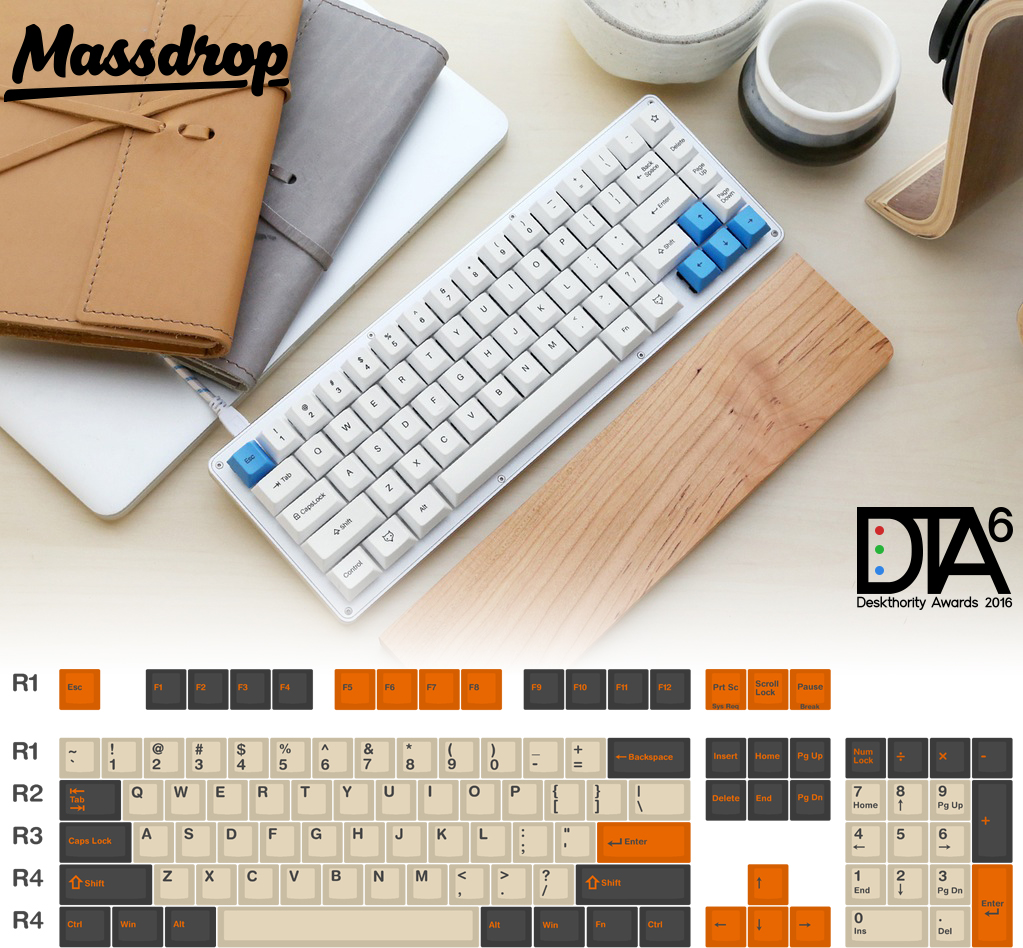 Sponsor details:
Massdrop is sponsoring The Deskthority this year. They're stressing its importance by providing two community developed items. Good job, Massdrop!
The WhiteFox keyboard
The WhiteFox is the brainchild of matt3o, one of our users. It's designed to provide everything a typist needs, including material quality and style, in a TKL form factor.
GMK Carbon keycap set
The Carbon set was an instant classic. GMK's use of original Cherry tooling ensures keycap quality.
Vote in the final round of The Deskthority (Dec. 4 - 10) for a chance at winning a WhiteFox keyboard and Carbon set!
This prize was kindly provided by Massdrop.
This is a worldwide sweepstakes. To be eligible, you must have a minimum of 10 posts on this site before the vote closes on Saturday 10 December 20:00 UTC. A random winner will be selected and announced soon afterwards. We request that winners review the product(s) that they receive. It isn't mandatory, but it helps the sponsors and the forum. Good luck!